Tips on how to plan for chapter
The novel coronavirus and COVID-19 pandemic have caused a serious economic downturn – and one that could turn out to be significantly worse than the great 2007-2009 recession that accompanied the bursting of the housing bubble and the subsequent collapse of many financial institutions . Given the surge in bankruptcy filings as a result of the last great recession, the current pandemic-induced recession will undoubtedly lead to a tsunami of bankruptcy filings. If you're watching your financial situation worsen and filing for bankruptcy might be necessary, this article provides guidance on how to plan for filing for bankruptcy.
How unique and devastating the current recession is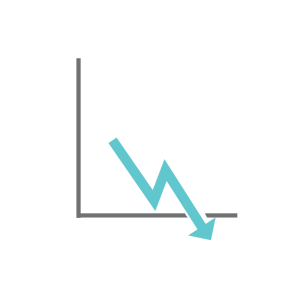 Back in June, a World Bank report outlined how this recession differs from all others. It is the first global recession caused entirely by a pandemic. The global economy as a whole is expected to shrink by 5.2% in 2020. This is the worst decline since the devastating impact of World War II on the global economy. It also hit faster and harder than any previous recession. In all respects, the economies closed literally overnight in a wave that swept around the world. And despite our best efforts, there is no end in sight until safe, effective vaccines or treatments are widely available.
The National Association for Business Economics sees a very slow recovery for the USA. Economists say GDP (gross domestic product) will not return to pre-COVID levels until at least 2022 or even 2023, and the same is true for employment growth, which will hit pre-pandemic levels. In fact, many believe that up to 40% of pandemic business closings will be permanent. Unemployment rose to 14.7% in April, according to the Bureau of Labor Statistics, and although it has since fallen to 8.4% in July, there is still a long way to go before we hit 3.5% again is February before the pandemic, and economists say it will take years for them to fully recover.
Millions of people hang by a thread and are only a few weeks away from coming to terms with filing for bankruptcy. If you fall into this category, there are things you can do to help plan for bankruptcy before filing for it.
What you can do to plan for bankruptcy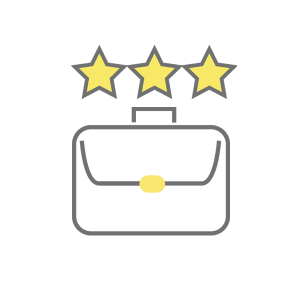 First and foremost, the best place to look is for a reputable bankruptcy attorney who can help you determine whether bankruptcy is the right option for you and what type of bankruptcy you should file (Chapter 7 or Chapter 13 in most cases) and what you need to do file. Read our previous article on Choosing a Bankruptcy Attorney and be sure to check out our page of Bankruptcy Attorneys We Trust in the Greater San Diego Area.
It is also helpful to know some of the key differences between a Chapter 7 bankruptcy and a Chapter 13 bankruptcy in order to decide which one is right for you. Again, your bankruptcy attorney will help you figure out which option is better for you. In a Chapter 7 bankruptcy (also known as "liquidation" or "direct" bankruptcy), all material unexempted assets are sold to repay some of your qualifying debts and what is left is wiped away completely when the bankruptcy is extinguished. A Chapter 13 bankruptcy is the way that your debt is reorganized and / or reduced so that you can be overtaken over the course of a 3 to 5 year court-approved repayment schedule. Since many of the bankruptcies filed as a result of the pandemic-triggered recession involve lower income from job loss, the Chapter 7 option is likely to be the most common type of bankruptcy. Again, however, be sure to follow the advice of a qualified, reputable bankruptcy attorney to help you decide which type of filing is right for your specific situation.
Collect a mountain of documentation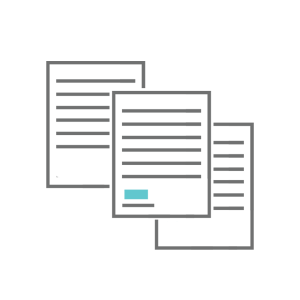 When deciding on a bankruptcy filing and choosing a good lawyer to help, they will need an extensive amount of information from you in order to determine what type of bankruptcy you should file. You can get a jump start when planning a bankruptcy by starting with the following list of items that you are likely to be asked as part of the bankruptcy attorney's admissions process:
Mortgage Information: You will need to provide details about every mortgage and line of home equity or loan that you hold, as well as the relevant properties.
Bank Accounts: For each bank account, you will need to provide specific information about the bank, type of account (check, savings, Christmas club, passbook), account number and balance for each account.
Vehicles (including cars, trucks, motorcycles, and boats, etc.): You must describe all of your vehicles along with details of funding options.
Other Assets: You need to make a list of all life insurance policies (term or full life) as well as present value, if applicable, as well as all annuities, annuities, 401K plans, 403 B plans, etc., with full address and account number for each.
Taxes Owed: List any taxes owed to the government, including the IRS, state, city, or town
Obligations ordered by the court: Gather all the details relating to maintenance, support, amounts and arrears as well as court-ordered asset statements from a divorce and, if applicable, all wages owed to employees (name, address, account number) person owed such a debt, Art the debt and the balance when the debt arose, etc.).
All bills and monies owed someone: Don't leave anything out as all debts must be listed and identified, whether or not they are included in the bankruptcy.
Income information: your gross weekly, bi-weekly or monthly income, a list of any deductions withheld (taxes, insurance, 401,000, union dues, etc.) and the purpose of those deductions, broken down by payment period. Name and address of the employer, position and length of employment. If you are self-employed and are filing a Schedule C on your federal income tax return, or if you receive a tax form from 1099 as an independent contractor, you will need to submit a monthly income statement (income / expenses) for the past twelve months or equivalent documentation as well a copy of your Schedule C and any 1099 received.
Monthly Expenses: This is your detailed monthly budget, including all rent / mortgage, insurance (house, vehicle, etc.), heating oil, phone, cable, internet, grocery, dry cleaning, electricity, auto insurance, uninsured medical expenses , Clothing, leisure, charitable donations, transportation costs (gasoline, vehicle maintenance, repairs, registration, etc.), and all monthly debt payments. It's important to include ALL expenses!
And that's just a selection of the information you need to have on hand and provide your bankruptcy attorney so he or she can see what type of bankruptcy is right for you and then prepare your filing for filing with the bankruptcy court.
When should you file for bankruptcy and can you do it yourself?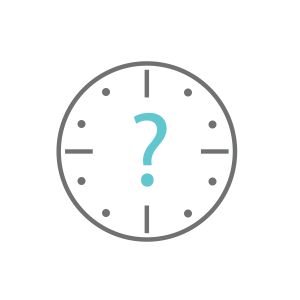 A surprising number of people try to get by as best they can, sometimes for years with seriously compromised loans, before finally settling on filing for bankruptcy. Perhaps it is the stigma associated with bankruptcy that leads people to only turn to it as a last resort when things get really desperate. These months and years of stress can take a heavy toll. Note that bankruptcy laws are designed to help and enable you to start over when your debts become unmanageable, often due to circumstances completely beyond your control.
Nobody knew that a global pandemic was imminent, nor did most people foresee the dire economic consequences this would have for so many people who have lost their jobs. The direct aid payments from the federal government helped a little, but now it feels like a drop in the ocean. The extended unemployment benefit in terms of duration and amount has certainly helped, but all of that assistance has long since expired and it seems doubtful when or if further assistance will be provided by Congress. If you've lost your job, have little to no savings, and have no prospect of returning to work in the near future, there really is no reason to wait and no one in their right mind would criticize you for standing up opt for filing for bankruptcy. In fact, it might be the smartest decision you make in these uncertain times.
Then the question also arises whether you can or should try to file your own bankruptcy. Yes, you can file for bankruptcy yourself without the help of a bankruptcy attorney. But it's also clear that you will be better off with the help of a lawyer. The U.S. Courts' website states:
Filing a Chapter 7 or Chapter 13 bankruptcy petition requires careful preparation and a thorough understanding of the legal issues. Misunderstandings of the law or mistakes in the process can affect your rights.
In other words, unless you have a thorough understanding of federal and state bankruptcy laws, including the rules of the local court that you would apply to, you should seek help from a qualified, reputable bankruptcy attorney.
When you need to buy a car during bankruptcy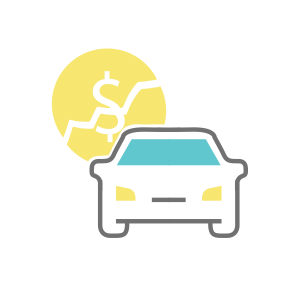 Something that happens far more often than you might think is this: you file for bankruptcy and soon after filing it you realize that you need to replace your car. What should I do? You know your credit is bottoming out or you wouldn't file for bankruptcy at all. The first thing you need to do is speak to your bankruptcy attorney on the phone. Explain your situation and they will let you know if it is a good idea for you to seek funding at this point in your bankruptcy process.
You might think it would be impossible for you to get any type of car loan, but there are lenders who have special programs for people who need to fund a used car purchase while their bankruptcy is pending or after it has been settled. At Day One Credit we have built an extensive network of lender relationships over the years who will work with bankruptcy clients. And you don't have to wait to apply for funding through us. Once you have a Chapter 7 case number or a Chapter 13 approved payment plan and written approval from your liquidator, we can help you find the bankruptcy loan that is right for your situation. You can start your bankruptcy car loan search right away, find more information on our general questions page, or call us at 855-475-4725 to learn more about your options!
At Day One Credit, we are experts in finding the best possible bankruptcy loans to help our customers buy quality used cars. We are not lawyers, we do not give legal advice and nothing we say should be taken as legal advice. Your first step in relation to bankruptcy should always be to seek advice from a qualified bankruptcy attorney.